~ FREE Inspirational Desktop Wallpaper ~
Enjoy these beautiful pictures on your own Desktop! Click on the smaller pictures for the larger wallpaper, then right click and choose either save to your computer or choose "set as desktop wallpaper".
Monthly Inspirational Desktop Wallpaper with Bible Verse.
Each Month, we offer a new wallpaper for your desktop ~ Enjoy!
Spring: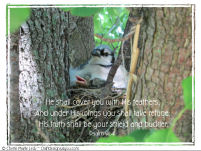 Let us know which Bible Verses you would like to see.
Email Cherie

Some Scripture taken from the New King James Version® Copyright © 1982 by Thomas Nelson.
Used by permission. All rights reserved.

Some Photos © 1997 The Learning Company, Inc.
and © 1997 Corel Corp.